NEWS:
Online
Wednesday 6th of November, AzLab#79 . Tile Festival 22, Engels. Eva Nunner en Alexander Amir Khan
see: https://blogazlab.wordpress.com/2022/07/30/calendario-2022-2023-calendar-2022-2023/
Exhibitions:
Netherlands
Otterlo, Nederlands Tegelmuseum, Juli - early November 2022
Vreemde vogels/ strange birds - 400 Years of exotic birds in decorative arts. From the age of the discovery of new continents to art nouveau. Birds fascinated artists for ages. Many tiles with birds like parrots, austrich and peacocks.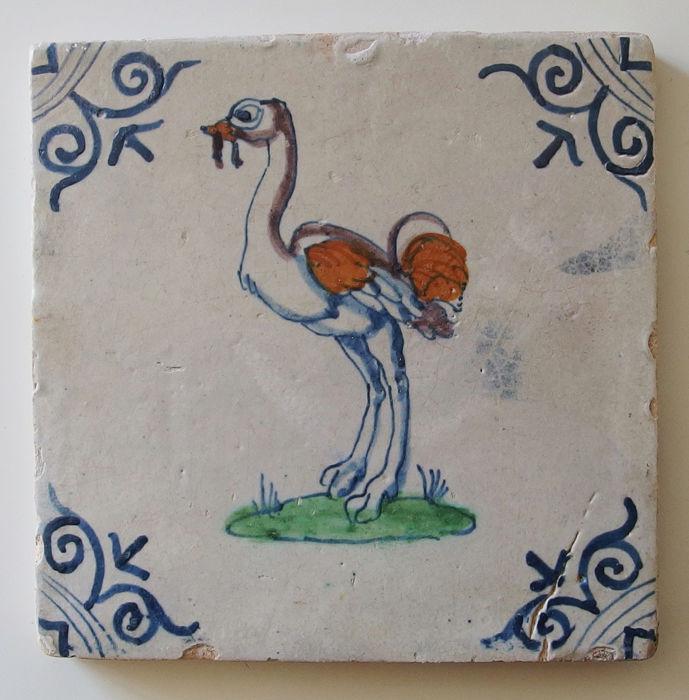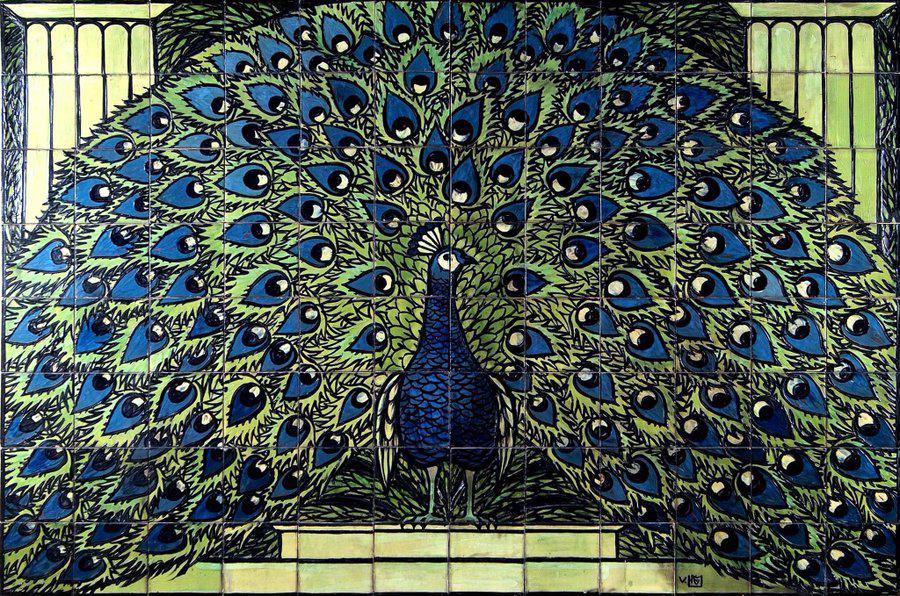 Expected: December 2022
IJspret / Joy on ice .
Holland was famous for its winters with ice and skating. This exhibition shows the joy of ice with tiles and the artefacts which were used the last centuries.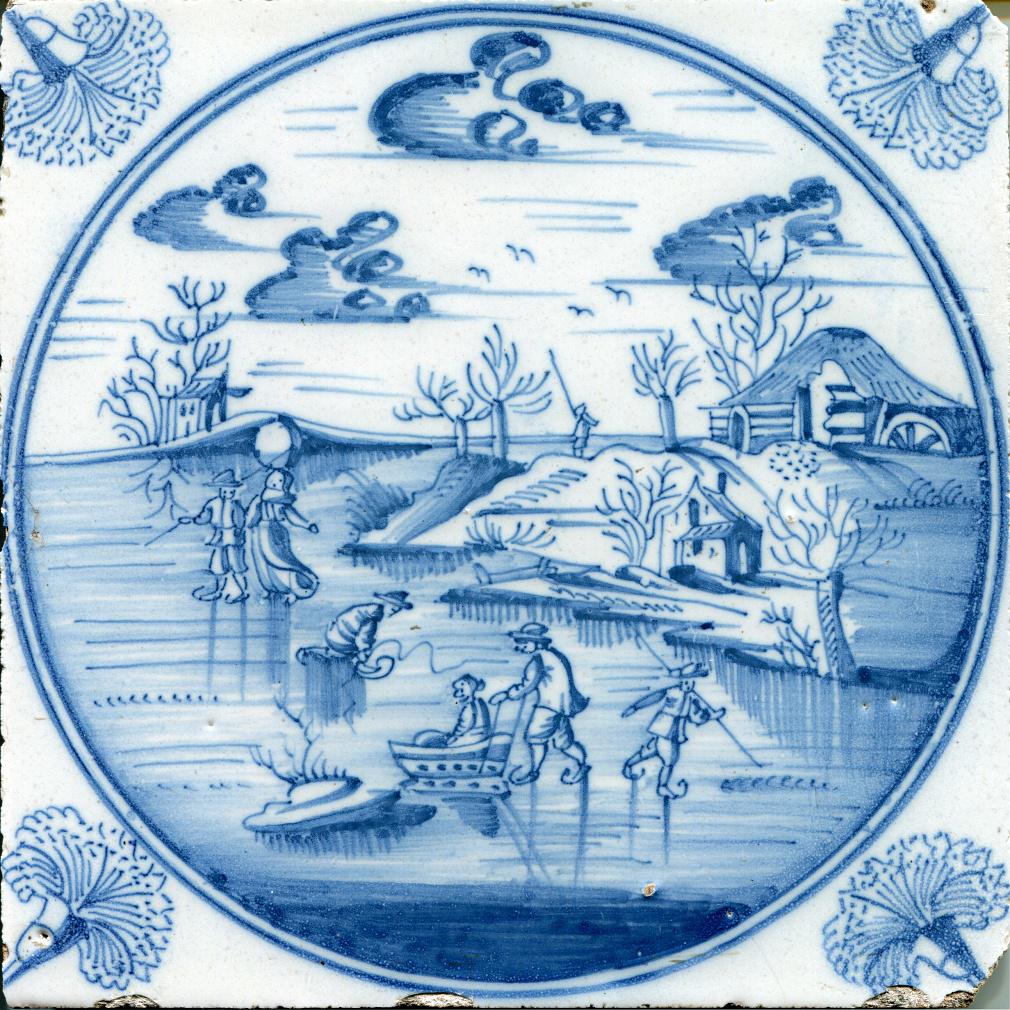 The Hague, Kunstmuseum
Until the 9th of October 2022
Natuurlijke Pracht, The TERRA VERDE COLLECTION. Private collection of high quality Dutch ceramics including tiles.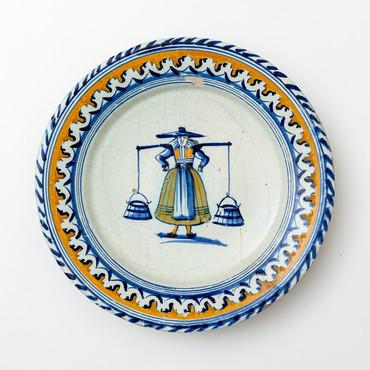 The permanent collection the "Wonder of Delft Blue" is always interesting to see.
Stadhouderslaan 41, 2517 HV Den Haag.
Open: Tue – Sun: 10 – 17 hr.
Book your ticket by Dit e-mailadres wordt beveiligd tegen spambots. JavaScript dient ingeschakeld te zijn om het te bekijken..
Leeuwarden, Princessehof.
Until the 30th of october 2022
Koninklijke Tichelaar celebrates 450th anniversary.
The Princessehof accomodates the historic componay collection of Koninklijke Tichelaar, the famous pottery located in Makkum. In the exhibition over 300 objects of this collection are on display.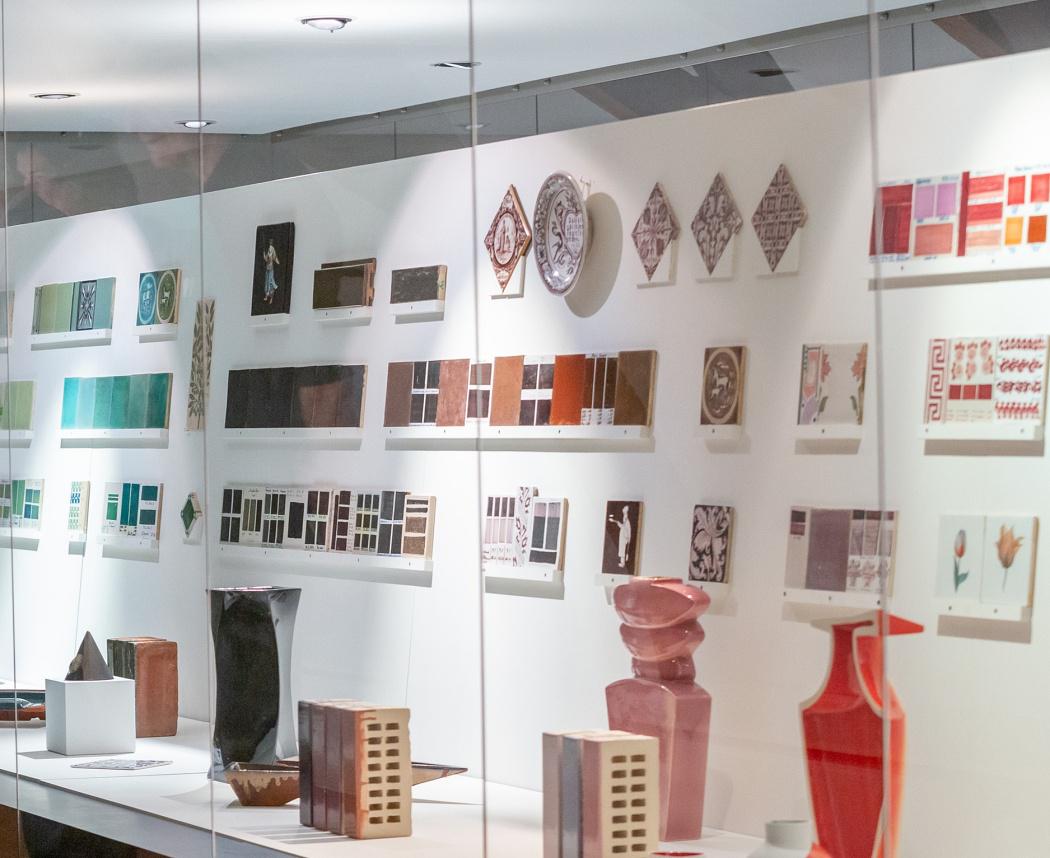 Grote Kerkstraat 9, 8911 DZ Leeuwarden. Openingstijden: Di – Zo: 11 – 17 uur.
https://www.princessehof.nl/bezoekinfo
Rotterdam - Depot Museum Boijmans van Beuningen
The new depot of Museum Boijmans van Beuningen is open for the public. A large part, over 150 thousand objects, can be seen , including many tiles.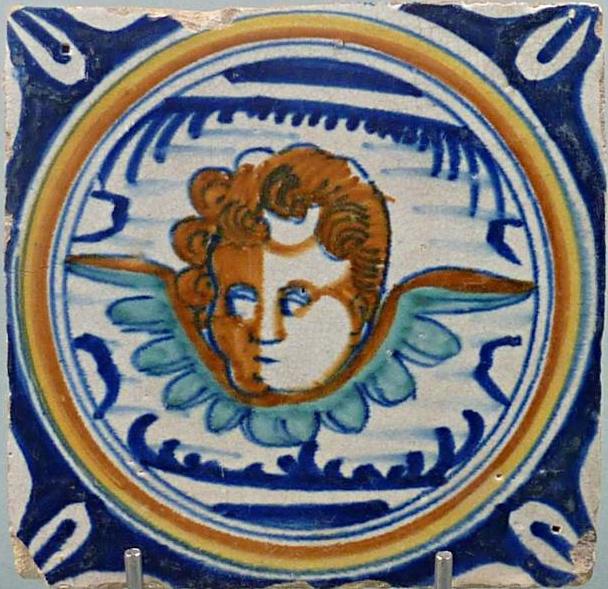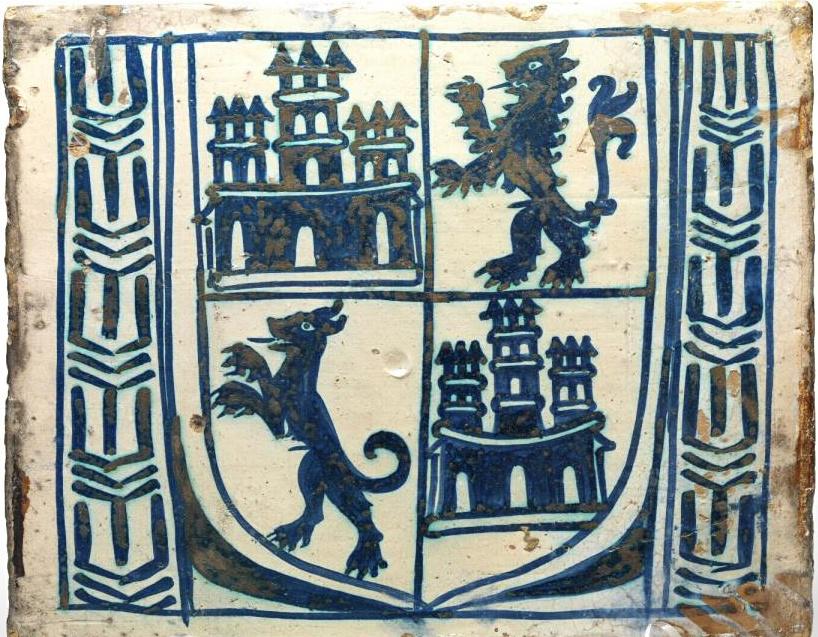 Museumpark, Rotterdam.
Open: Tue – So: 10 – 17 hr.
Belgium
Hemiksem, Gilliot & Roelants Tile Museum
From June 2022 to June 2023 is the jubilee exhibition of 125 years of Gilliot & Cie.
The Belgian tile production in the period 1918 - 1940 is the subject of this jubilee exhibition.
See; https://gilliottegelmuseum.be/nieuws/nieuwe-wisseltentoonstelling-tussen-twee-wereldoorlogen-de-belgische-tegel-van-art-nouveau-naar-art-deco-en-modernisme/
Sint-Berbardus abdij 2, 2620 Hemiksem, Antwerp Province.
Open: to 30 sept 2022 wo - sunday , 2 pm – 5 pm. From October 2022 the first sunday of the month, 2 pm – 5 pm
Info and reservations: Dit e-mailadres wordt beveiligd tegen spambots. JavaScript dient ingeschakeld te zijn om het te bekijken.
Denmark
Rømø , Kommandørgården,
The Sea Captain's House on the island of Rømø in south-western Jutland is a preserved whaler's home with many tiles and one of the island's old houses once owned by wealthy families. The name of the residence refers to the captains, who in the 17th and early 18th centuries commanded large whaling boats, which went on trading trips and long whaling expeditions in the North Atlantic.
https://en.natmus.dk/museums-and-palaces/the-sea-captains-house/
France
Musée de la Céramique à Desvres. In the north of France, close to Calais. Changing exhibitions with a vaste collection of locally produced ceramics, including tiles. Rue Jean Macé, BP 107, 62240 Desvres, open: Tue – Sat, 10 – 12.30 and 14 - 17 hr. Sun, 14 – 17 hr. https://www.musee-ceramique-desvres.com/
Germany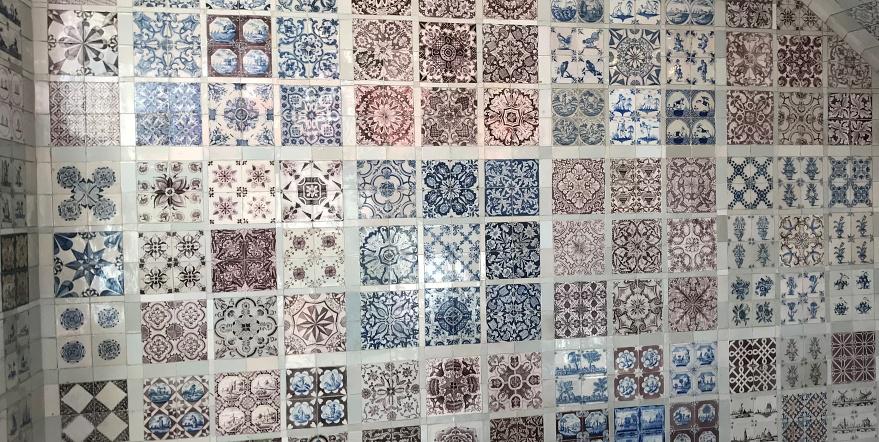 Aachen, Couven Museum. A barock house, named after the architect Jakob Couven, he has redecorated in 1786. The house dates from 1662 and was used since as a pharmacy. In 1958 it was converted to a museum showing interiors of the 18th century. One room is containing 6000 tiles of the collection of Peter and Irene Ludwig. The famous art collectors. Most of the tiles are from Holland.
Couven Museum, Hühnermarkt 17, 52062 Aachen
Info: http://www.couven-museum.de/
Düsseldorf, Hetjens Museum
The German Museum of Ceramics is working on her online collection.
Her stove tile collection (Ofenkachels) can be seen: https://emuseum.duesseldorf.de/collections/26774/hetjens-ein-warmes-platzchen--sammlung-ofenkacheln/objects
This museum has a good overview of 8000 year of ceramic.
Schulstraße 4, 40213 Düsseldorf,
Open: Tue - Sun: 11 – 17 hr.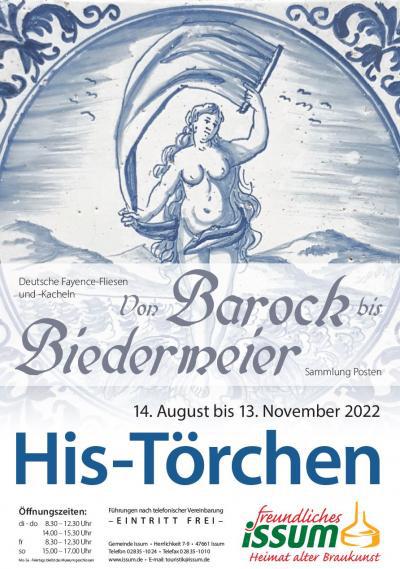 Issum, His - Törchen , (Rheinland Westfalen, 32 km from Venlo)
From August - 13th of November 2022
German Fayence-Tiles. From Baroque to Biedermeier. The exposition shows about 160 separate tiles from 13 workshops, giving a broad overview of the German tile production in the period 1660 - 1850. Also 28 stove tiles, in various sizes and forms are exhibited.
Gemeinde Issum: His-Törchen, Herrlichkeit 7 – 9, 47661 Issum.
Open: Tue, thu: 8:30 hr - 12:30 hr, 14:00 hr - 15:30 hr. Fri: 8:30 hr - 12:30 hr. Sat: 15:00 hr - 17:00 hr. Guided tours by appointment, telephone: **49 2835 1024 . Free entry
E-mail: Dit e-mailadres wordt beveiligd tegen spambots. JavaScript dient ingeschakeld te zijn om het te bekijken.
Portugal
Estremoz - Museu Berardo Estremoz – 800 Years of Tile History
The Museu Berardo Estremoz is a joint initiative by the Berardo Collection and Estremoz Municipal Council.
This museum presents what is considered the largest and most important private collection of tiles in Portugal. The Berardo Collection includes in situ tile sets, a heritage that includes the Bacalhôa Palace and Estate (Azeitão) and the Tocha Palace (Estremoz), and more than four thousand and five hundred movable examples dating from the 13th to the 21st century. The collection takes us on a journey through the secular history of tiles. On display in the historic Tocha Palace, which already contains some magnificent late-Baroque and Rococo tile
sets, the Museu Berardo Estremoz tells the story and history of the last eight centuries of tiling through its inaugural exhibition, "800 Years of Tile History".
Largo Dragões de Olivença, 100, Estremoz. Open: daily 9 AM – 7 PM, except on holidays.
https://museuberardoestremoz.pt/
https://museuberardoestremoz.pt/pdf/Museu_Berardo_Estremoz-Folheto-EN.pdf
Spanje
Onda, Museo del Azuleo Manolo
Established in 1968 in Onda, (north of Valencia) a center of tile production. Many companies there are still making tiles for worldwide export. A modern museum with a nice historical overview of tile production in that region.
Calle París, s/n
12200 Onda (Castellón, España)
Tel: 964 770 873
Valencia, Museo Nacional de Cerámica – Palacio Marqués de Dos Aguas
In honour of the Valencian ceramics industry, the González Martí National Museum of Ceramics is located in what is considered to be the best example of Baroque architecture in Spain, the Palacio del Marqués de Dos Aguas. The museum houses the largest national collection of ceramics, dating from the 18th century to the contemporary period, and includes pieces by Picasso. A museum in which you can also find merchandise from the Silk Route and discover how they lived in one of the most iconic Valencian noble families of the age.
Calle Poeta Querol 2, 46002 Valencia
Open: Tue - Sat: 10 AM – 2 PM and 4 PM - 8 PM
Sun and holidays: 10 AM – 2 PM.
https://www.culturaydeporte.gob.es/mnceramica/home.html
Publicaties in binnen- en buitenland, Publications
Publications:
Netherlands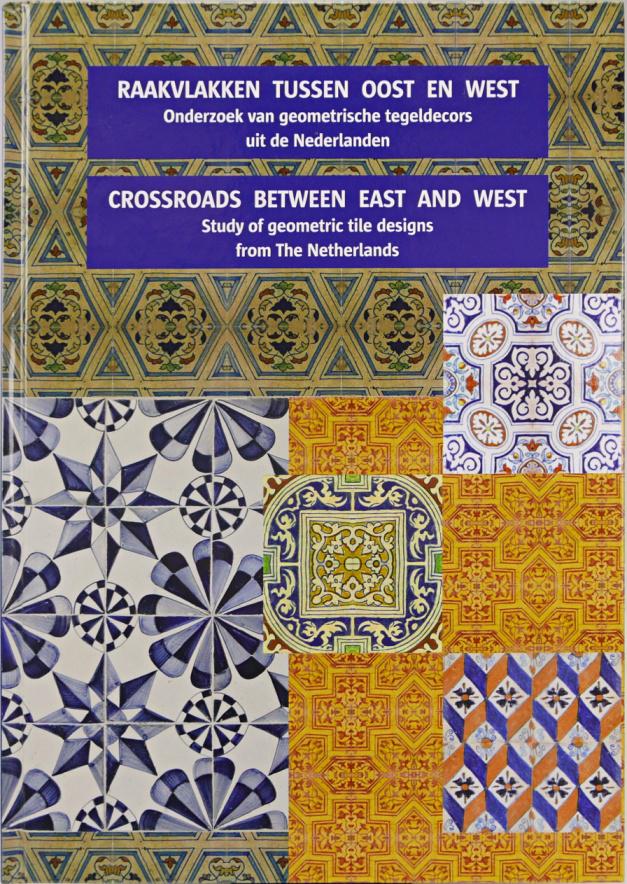 Frans Caignie red.. Raakvlakken tussen oost en west – onderzoek van geometrische tegeldecors uit de Nederlanden / Crossroads between East and West - study of geometric tile designs from the Netherlands . This book , with 8 chapters, gives an overview of the development of islamitic tile design from the early middle ages into the spanish tile designs of the 16h century. These decors influenced the early tile production in the Netherlands from 1570 onwards. The mathematic principles of these patterns are also discussed in two chapters. The final chapters show the evolvement of these patterns from the 18th century until now.
Bi-lingual Dutch- English. 224 pages. Published by Stichting Vrienden Nederlands Tegelmuseum. ISBN/EAN: 978-94-6406-734-7 Price € 29,95. can be ordered from Nederlands Tegelmuseum. Dit e-mailadres wordt beveiligd tegen spambots. JavaScript dient ingeschakeld te zijn om het te bekijken.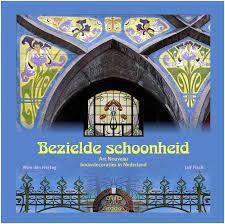 Jalf Flach en Wim den Hartog, Bezielde Schoonheid, Art Nouveau bouwdecoratie in Nederland.
Een fraai boek van Wim den Hartog, keramist te Ede en Jalf Flach, kenner van de Art Nouveau. Samen hebben ze ruim 250 gebouwen in Nederland onderzocht uit de periode van de Art Nouveau op siersmeedwerk, glas in lood en tegeltableaus. Het resultaat is een boek met meer dan 900 foto's van Wim den Hartog en teksten van Jalf Flach. Achterin is een adressenlijst om de panden zelf te kunnen bekijken. 288 pagina's, uitgegeven door Delubas Educatieve uitgeverij. EAN 978 909 036 0720. Prijs € 39,50, verkrijgbaar o.a. in de winkel van ons museum.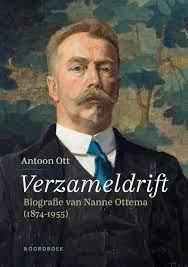 Antoon Ott. Verzameldrift, Biografie van Nanne Ottema (1874-1955)
Nanne Ottema (1874-1955) was als bestuurder, conservator, notaris, publicist en spreker actief in het Friese culturele leven. Hij stelde een beroemde keramiekcollectie samen die resulteerde in het Keramiekmuseum Princessehof in Leeuwarden. Zijn collectie, met meer dan 5000 tegels en het door hem vergaarde vermogen liet hij na aan de door hem en zijn vrouw Grietje Kingma in 1938 opgerichte Ottema-Kingma Stichting, die zijn levenswerk voortzette. In zijn tijd was hij een vermaard, berucht en dominant persoon. In deze biografie wordt het leven van Ottema uitvoerig beschreven met veel foto's die het verhaal ondersteunen waaronder een aantal tegels. Het geeft een mooi inkijkje in het leven van een gedreven verzamelaar. Ook veel stof tot nadenken voor de hedendaagse verzamelaar.
Uitgever: Noordboek, 544 p.p. . ISBN 978 905 615 8996. Prijs: € 39.90
Peter Sprangers, 250 jaar Rots-Oort aan de Vaartse Rijn, 1668 – 1918. Een boek gewijd aan de familie van Oort, bekende steen- en tegelbakkers in de regio Utrecht en de lotgevallen van hun huizen Rots-Oort/Rotsoord, Rotswijk en Rotsenburg. Als laatste produceerde J.W.Mijnlieff nog keramiek en tegels tot 1918 op die plek.
Uitgever: Peter Sprangers. 650 afbeeldingen, 180 p.p. ISBN 9 789464 374803. Prijs € 22,50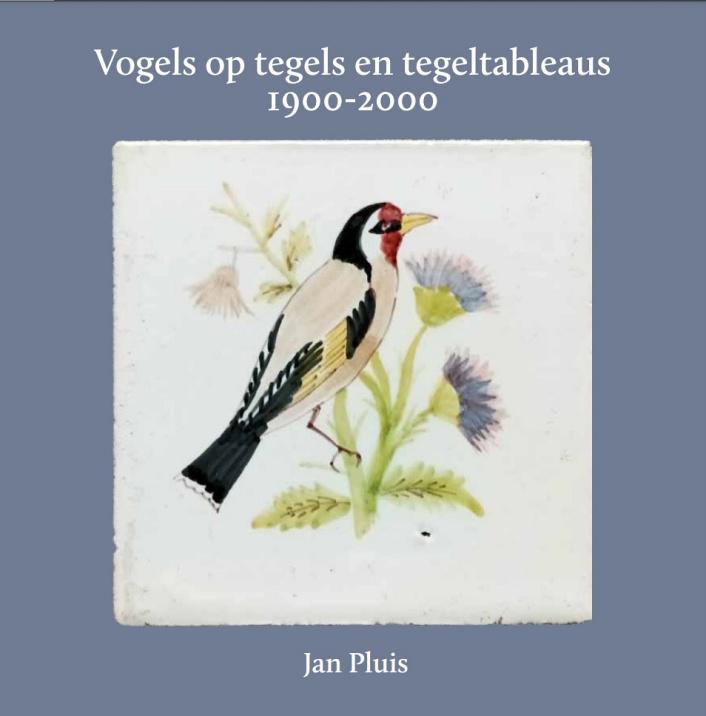 Jan Pluis, Vogels op Tegels en tegeltableaus, 1900 – 2000
Zo lang er in Nederland tegels zijn vervaardigd, behoren vogels tot het repertoire van de tegelschilder. Vogeltegels, met name die uit de zeventiende eeuw, vormen geliefde verzamelobjecten. In de achttiende eeuw werden maar weinig vogeltegels geproduceerd, maar met de
negentiende-eeuwse belangstelling voor alles wat Oudhollands was, kwamen de zeventiende-eeuwse vogeldecors opnieuw in productie.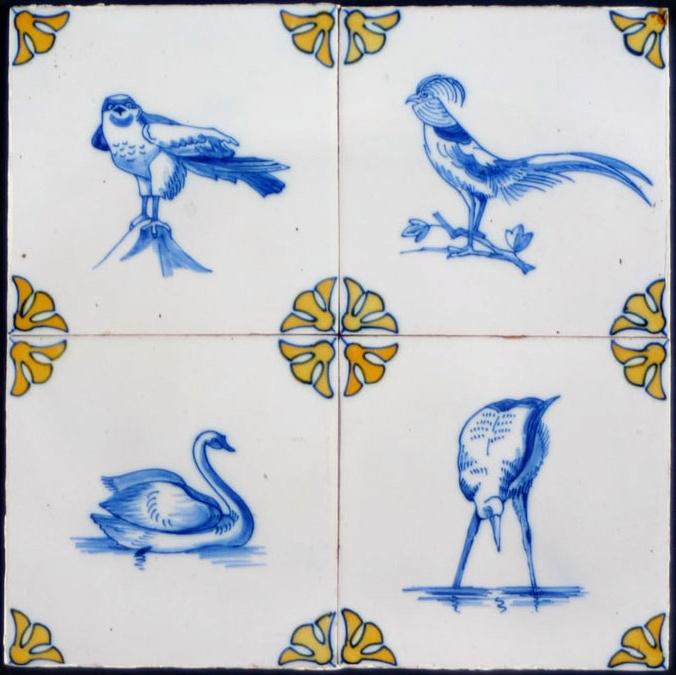 In deze publicatie wordt vooral aandacht besteed aan vogeltegels uit de twintigste eeuw uit Makkum, Harlingen en Utrecht. De series konden worden gereconstrueerd dankzij bewaard gebleven sponsen. Aan de beschrijving van een aantal twintigste-eeuwse tegeltableaus met
vogels gaat een selectie vooraf van tegeltableaus uit de zeventiende en achttiende eeuw. Een aparte paragraaf is gewijd aan de kanariekooi-tableaus; tableaus met dit onderwerp grepen terug op achttiende-eeuwse voorbeelden.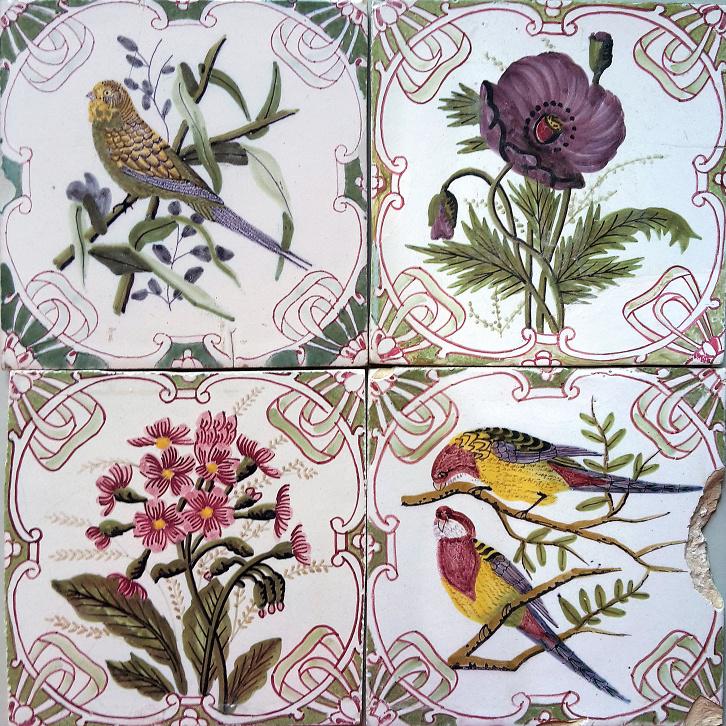 Uitgever Primavera Pers. Verwachte uitgave: medio september 2022
France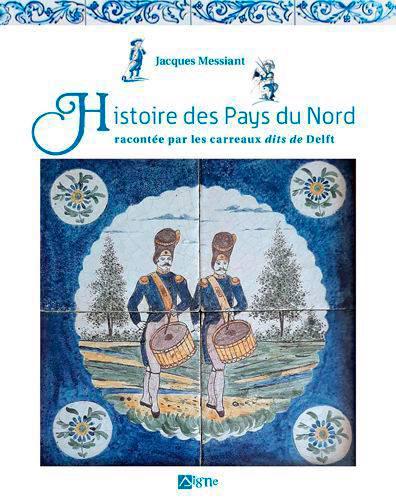 Jacques Messiant, Histoire des Pays du Nord racontée par les careau dits de Delft.
Many tile images tell the story of the border region of north France and west Flandres.
French, hardcover, 199 pp. Editions du Signe. ISBN: 9782746840683. Price: € 35
Germany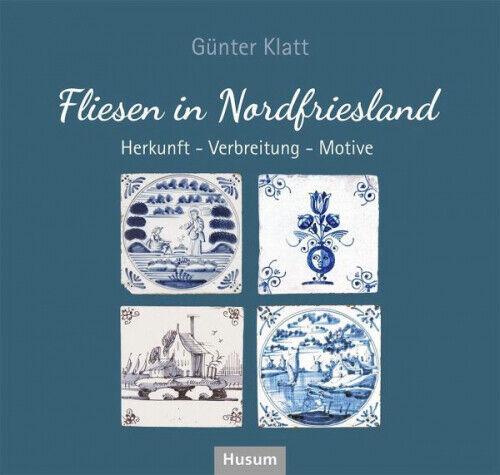 Klatt, Günter: Fliesen in Nordfriesland
The tile connaisseur Günter Klatt explains the history and production of the tiles to be seen in German Friesland. The location of these tiles you can also find in this book.
Germans. 84 pp. Size: 21 x 20 cm
Husum Verlag. ISBN 978-3-96717-090-0, price € 14,95
UK
Glazed Expressions, no. 88 ,
Various articles in the magazine of TACS, e.g. ; Medieval Tiles at St John the Baptist, Claines, Worcestershire (Lesley Durbin) , More Dust Pressed Blanks used by William De Morgan (Rob Higgins) – £6.00
https://tilesoc.org.uk/tacs/index.php/publications/glazed-expressions/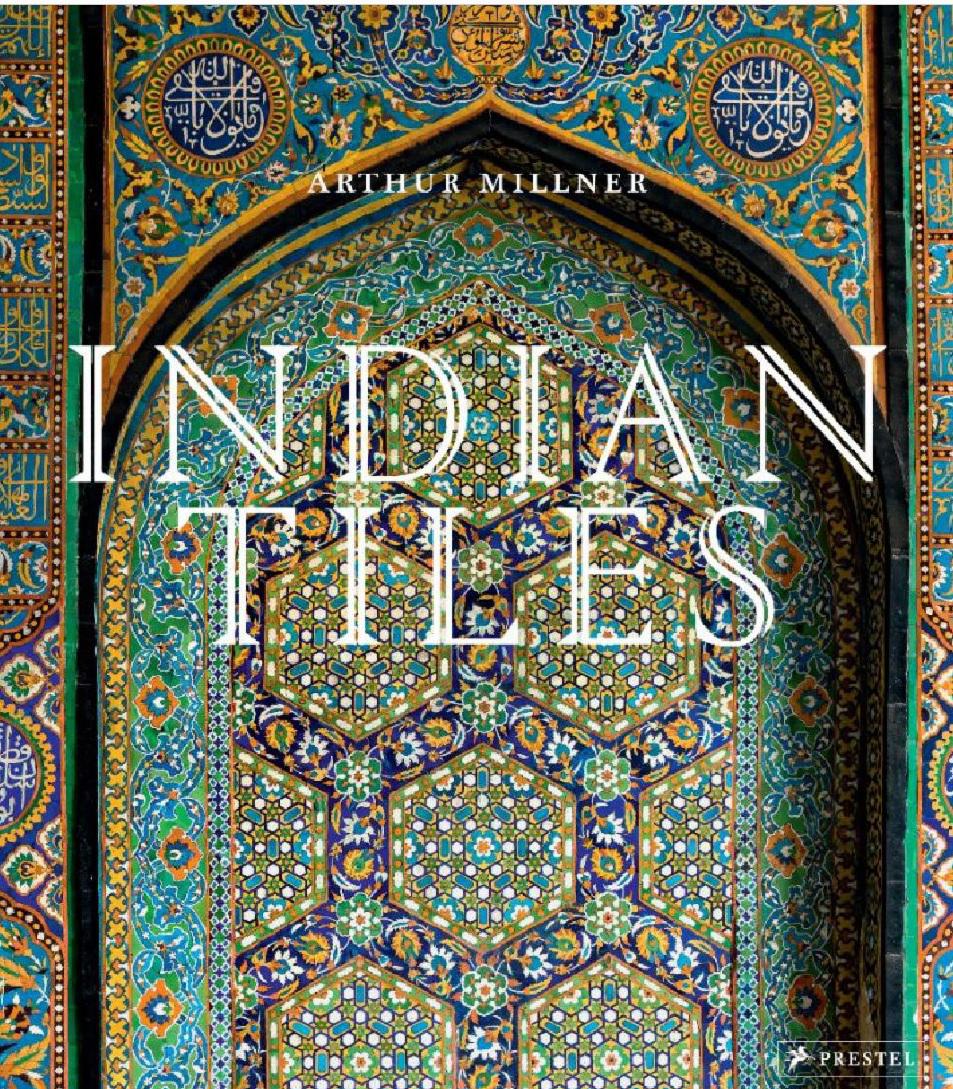 Arthur Miller, Indian Tiles , Architectural ceramics from sultanate an mughal India and Pakistan. A long time neglected area of study. on many places in India tiles can be found. Foreword by Susan stroonge, curator of Victoria and Albert Museum. 303 pages.
Azulejo Flowers - From The 15th Century Up To Now
A typical coffee table book showing a lot of Spanish and Portuguese floral tiles from the 15th century to this day. A book with many illustrations and not so much text.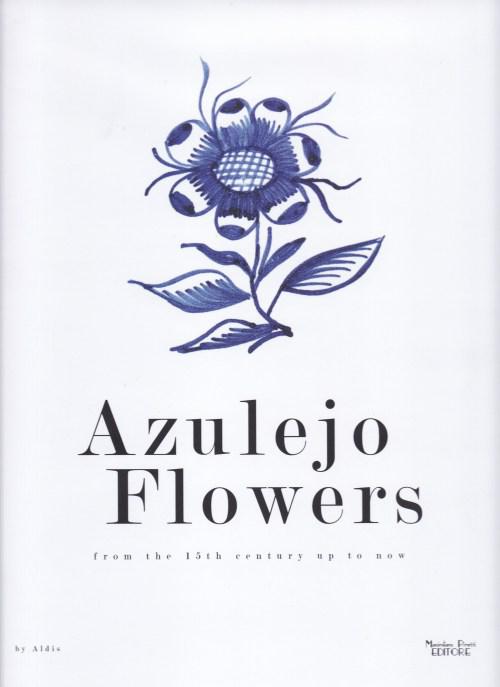 The tin-glazed ceramic tilework known as 'azulejo' has a long tradition in Portugal and Spain. Its production was also widespread in former colonies and drew upon local influences. Azulejo artists were influenced by different movements and styles, from the 'manuelino' (mixing elements of Gothic, Mauritanian, and Indian motifs) to modernism and later 20th-century styles. Azulejos were often used in the 16th century to decorate church interiors, especially around the altar. Throughout the history of this ceramic tradition, flowers are a prominently recurring motif. From floral Arabesque patterns to modern interpretations, this collection features an array of beautiful examples. 304 p, ills colour, 23 x 30 cm, English. Publisher Massimiliano Piretti Editore. ISBN 9788864761008. Price €95.65 See:
https://www.ideabooks.nl/9788864761008-azulejo-flowers-from-the-15th-century-up-to-now
On the internet:
België
Aandacht voor onze vriend Frans Caignie als gebruiker van de erfgoed bibliotheek Hendrik Conscience in Antwerpen
https://consciencebibliotheek.be/nl/pagina/het-kleurrijke-verleden-van-antwerpen
Nederland
Bij de volgende musea kun je thuis met de zoekterm "tegel" veel moois vinden
Amsterdam, Rijksmuseum
https://www.rijksmuseum.nl/nl/zoeken
Leiden, Museum de Lakenhal
https://www.lakenhal.nl/nl/zoeken/collectie
Rotterdam, Museum Boijmans van Beuningen, depot nu open, depot online
https://www.boijmans.nl/collectie/kunstwerken
Leeuwarden, Museum Princessehof, de collectie is nu ook online te zien, inclusief tegels
https://www.princessehof.nl/collectie/collectie-online
Rotterdam
Een vergelijking van decors van Rotterdam, Harlingen en de DNT (Jan Pluis, de Nederlandse Tegel)
http://www.tegels-uit-rotterdam.com/vergelijking.html

'Mettlacher Mosaikplatten' in de O.L. Vrouw ten Hemelopnemingkerk Vianen. Een
rooms-katholieke parochiekerk in de Nederlandse stad Vianen.
De driebeukige neogotische hallenkerk zonder toren werd gebouwd tussen 1877 en 1879 en werd ontworpen door Alfred Tepe.

Decors van de Tegel- en Aardewerkbakkerij Van Hulst Harlingen , met afbeeldingen uit de oude catalogi van rond 1900.

Het modellenboek van Tjallingii, Harlingen
De invloed van Villeroy & Boch Mettlach op de tegeldecors van de Harlinger tegel- en aardwerkbakkerijen van Tjallingii en van Hulst.
De website over Nederlandse antieke tegels en (Goudse) kleipijpen, https://www.spijkertegels.nl/
Schouw uit Koudekerk aan den Rijn in het Nederlands Tegelmuseum Otterlo
Germany
Villeroy & Boch, Wand- und Möbelfliesen mit holländischen Motiven - aus dem Katalog März 1910
Spain
Szenen aus dem Leben der Mutter Jesu auf Fliesengemälden in
der Basílika Nuestra Señora del Prado in Talavera de la Reina / Spanien

Fliesengemälde des 17. Jahrhunderts in der Säulenhalle
der Basílika Nuestra Señora del Prado in Talavera de la Reina / Spanien
Portugal
Museo Berardo has most of her tiles online:
https://www.berardocollection.com/?sid=50004&CID=101&lang=en
Palácio dos Marqueses de Fronteira , #6
Casa do Fresco
www.geschichte-der-fliese.de/fronteira6.html
Tile panels according graphic prints in the Palácio de Tancos in Lisbon
www.geschichte-der-fliese.de/tancos.html
USA
De Tile Heritage Foundation
"The Art-Deco Aztec Ballet Tiles of Agustín Lazo," by Michael Padwee.
UK
De Tile & Architectural Ceramics Society